Best Medical School Student Loan Refinancing Companies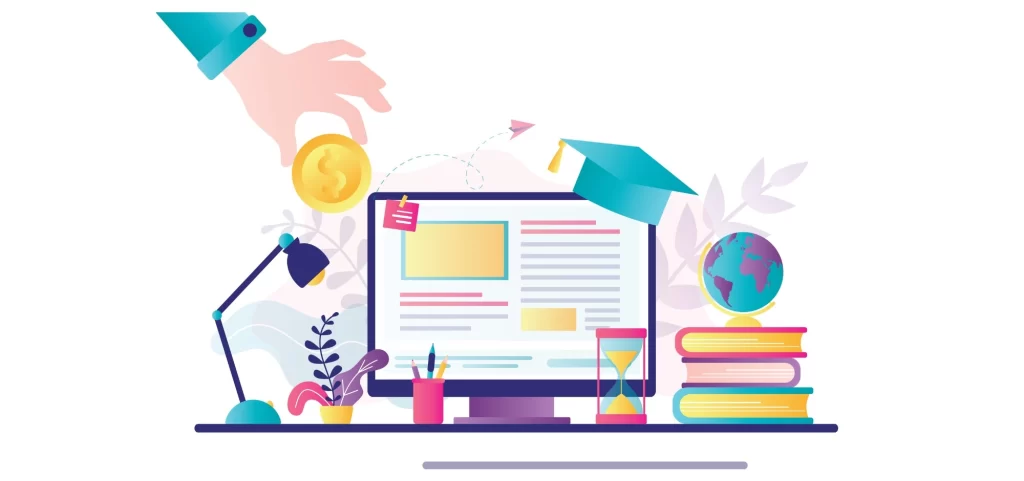 Whether you're just starting out in medical school or you're already a resident or fellow, there are many ways to refinance your student loan. But it can be hard to know where to start. That's why we've put together a list of the best medical school student loan refinancing companies. These companies are known to offer excellent service and low rates, so you can start living your best life today.
Splash Financial
Those in a medical school, fellowship, or residency program have the opportunity to refinance their student loans with Splash Financial. Refinancing loans allows borrowers to get a lower interest rate, pay off the loan early, or get more time to pay.
Applicants for Splash loans must meet the lender's underwriting requirements and be permanent residents of the U.S. and have at least an associate's degree. They must also have a job offer in their field of study. The minimum credit score required has been lowered to 650.
The application process is simple and takes just a few minutes to complete. Applicants will receive an answer in a few business days. Once the application is complete, applicants will be given a conditional loan approval.
Earnest
Using Earnest Medical School student loan refinancing may help you free up money in your budget and save money on interest. Earnest offers flexible repayment terms and a variety of fixed interest rates. It's easy to apply and takes only a few minutes.
Earnest is a private student loan company. It offers fixed and variable interest rates, and you can get your loan up to 100% of your certified cost of attendance. You can also refinance your loan earlier than most lenders.
Earnest has an A rating from the Better Business Bureau. They have refinanced more than $11.6 billion in student loans. Their underwriting process takes into account a variety of factors, including a borrowers' financial health, educational and career goals, and credit score. They also offer a one-month forbearance if you're having trouble making your payments.
SoFi
Whether you're a medical student, doctor, dentist or other health professional, SoFi offers a range of loans and refinancing programs. They offer variable or fixed rate loans, as well as refinancing for both federal and private student loans. Applicants must meet certain underwriting requirements to qualify for a loan.
SoFi loans are available to citizens of the U.S., with a minimum loan amount of $5,000. Rates vary depending on factors, such as loan term and state of residence. However, SoFi consistently offers the lowest rates of any lender. Applicants can get an estimate of their loan rate online.
SoFi loans are not available to international students or DACA recipients. They also do not offer refinancing loans in residency. The loan amounts range from $5,000 to over $10,000.
ELFI
ELFI is a student loan refinancing service. It offers refinancing for parents as well. It has low interest rates and flexible repayment terms. ELFI is a division of SouthEast Bank in Farragut, Tennessee. It is available in all 50 states.
ELFI offers a wide range of private student loans. These loans are available to students who are in a bachelor's degree program. They require a minimum of $15,000 in student loan debt. ELFI does not charge origination or application fees. It also does not charge for early payoff penalties or late payment fees.
Borrowers are required to have at least 36 months of credit history. Borrowers with lower credit scores may be required to use a cosigner. If the borrower has a cosigner, the cosigner must have established credit.
Refinance during residency or fellowship program
Whether you are a doctor in residency or fellowship, or just a medical school student, refinancing medical school student loans is a good option to lower your monthly payments and save money on interest. There are a few things to consider when refinancing.
The first is to calculate the effective interest rate on your medical school loans. Ideally, you want to find a lender that offers the lowest rate. You can also try to pay off your debt faster to save money on interest. This may mean making larger-than-minimum payments or extending your loan repayment period.
Among the more popular repayment plans are the Revised Pay As You Earn (REPAYE) and the Income-Driven Repayment (IDR) plans. The REPAYE plan reduces your monthly payments by a factor of ten. The IDR plan bases payments on a percentage of your income.